Netrunner – A Linux OS feat. KDE Plasma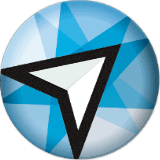 Netrunner is a complete Linux Operating System for PCs, laptops/netbooks and even ARM microcomputers, that makes exclusive use of the KDE Plasma desktop environment.
Based on Debian
The standard version ships with a full set of pre-installed software for everyday usage and is based on Debian. The Core version is a slimmed down version based on Debian Stable and allows you to build up your own system or run it on low-spec hardware like arm-boards.
Plasma Desktop
Netrunner is using KDE Plasma and tuning it to be as snappy and responsive as possible. We actively sponsor development of Plasma's core and new components are included in Netrunner early on, for example:
Simplemenu and Dash
Task-Manager with Expanding Icons
Desktop Workspace (icons on a clean desktop, no overlays)
Hot-Spot "Show Desktop" in lower right corner
Auto-started KWallet
Simplified System Settings
Firefox-Quantum and Thunderbird with Plasma Integration
Unified Look for KDE and non-KDE-applications via GTK-Configuration
Themes and Window Decorations
Netrunner ships several Window- and Desktop-Themes to choose from, so you can start customizing right away. For most of our Window Themes, we are using the Aurorae-3 engine of KWin, which allows blur and transparency even on low-end machines.
Minimum System Reqirements
CPU 1.6-GHz Intel Atom
RAM 1GB
Hard Drive Size 15GB
Graphics Card Intel GMA 945
Video Memory 128MB
If you want to try Netrunner in VirtualBox, please make sure to allocate 1.5 GB RAM.
A Free and Libre Platform
The Netrunner Operating System is the result of a team effort based on FOSS principles.
Go to website to read more